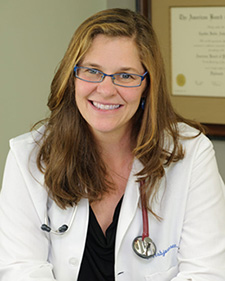 Editorial Letter:
Always evolving
Endovenous laser ablation (EVLA) — also called endovenous laser therapy (EVLT™) and radio frequency ablation (RFA) — is considered the gold standard in the treatment of venous symptoms. The minimally invasive style of treatment has largely replaced older, more invasive standards of care, such as vein stripping, and the success rates for endovenous ablations are impressively high.
So should vein specialists stop looking for better alternatives? Of course not. While endovenous thermal ablation with both laser and radio frequency have opened the door for many patients with venous disorders to eliminate symptoms and improve their appearance, those in the field of phlebology continue to seek out new, more effective techniques.
In this issue of Vein Health News we explore non-thermal modalities: chemical ablation (using standardized foam), mechanico-chemical ablation (known as MOCA), and cyanocryalate adhesives (a kind of "glue" for veins). These techniques are not necessarily equal, but it's possible that in time, one or more of them might become as indispensable as endovenous thermal ablation.
We also take a closer look at sclerotherapy, a treatment that has been part of the phlebologist's toolbox for many years. Read the interview with the Vein Healthcare Center's own sclerotherapy specialist Alison Scheib, PA-C on page 10.
Finally, lest you think this issue is only about how we do vein care, our "One Patient's Perspective" column illustrates why we do vein care. After her vein treatments, 69 year-old Lucille Laliberte is now enjoying walking every day on legs and feet that feel lighter, aren't swollen, and never get tired.
Improving my patients' quality of life—that's why I go to work every day, and that's why I'll keep looking for ways to do my job better. Enjoy the issue!

Cindy Asbjornsen, DO, FACPh
ADDITIONAL VEIN HEALTHCARE RESOURCES